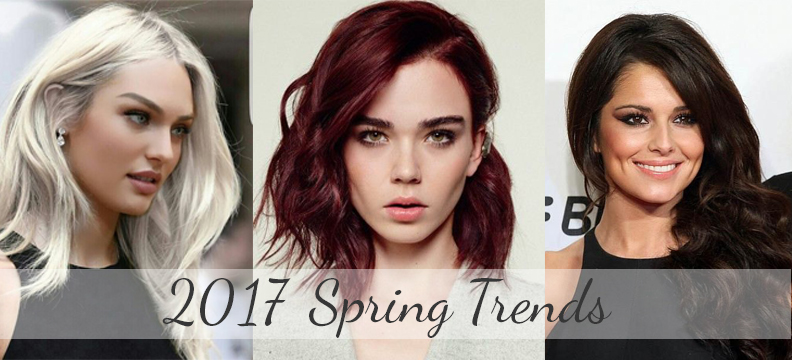 What do you envision when you close your eyes and think about spring and summer? Cool white sandy beaches? Bright colors? Watch out for these 3 spring and summer hair color trends: 
1. Icy Blonde:
Going super, super platinum isn't an easy feat: it requires frequent maintenance. However, whether you wear it curly, straight, wavy, or with a little bit of grown-in roots, this ultra-light white shade looks simultaneously elegant and edgy.
2. Sub-Tropical Red:
As summer approaches, it's time to embrace the warmth and let it shine. Red hair color hues are hot this season. Vibrant fiery red, burgundy red, copper and auburn are the most popular red hair colors for 2017. This rich warm shade is perfect for warming up any skin tone and adding sun kissed hues to the hair. It's exactly the color we'll need to get us through to summer.
3. Deep Brown:
The beauty of brown hair is its gorgeous versatility. An earthy base can be transformed into a glossy espresso, lightened to a warm honey, tinted red, or turned ombré. The trendy dark colors for spring are rich, chocolatey, and delicious that create shine and dimension all on its own.